Feb
21
Wed
CAFOD Zimbabwean Partners in Leeds Diocese

@ CAFOD Volunteer Centre
Feb 21 @ 12:00 am – Feb 22 @ 2:00 pm
The Leeds CAFOD workers invite everyone interested to come along to a lunchtime event to meet  Livison Chipatiso, who works for CAFOD in Zimbabwe. A rare opportunity to find out about the situation in Zimbabwe and CAFOD's work with partners there from someone working on the ground.
Zimbabwe is the country that CAFOD are featuring in February's Lenten Fast Day – which takes place on 23 February.
This lunchtime event is open to anyone interested. Please bring a little food that can form a shared lunch with everyone who comes along. It would be a help if you could email leeds@cafod.org.uk to let Joanne & Bronagh know that you intend to attend.
Feb
26
Mon
Monday 26 Feb is the start of Fairtrade Fortnight 2018.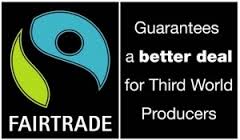 Many of you are already involved by taking part in fairtrade activities – many of you belong to parishes that have obtained 'Fairtrade Parish' certification. As it is also Lent it is a perfect time to renew that commitment to Fairtrade and thinking about what else you could do.