Apr
21
Sat
Misson Earth 2

@ Lower School
Apr 21 @ 10:00 am – 2:00 pm
At this special event organised by the Justice & Peace Commission of the Middlesbrough Diocese they will be launching their Diocesan Environment Policy – something they have been working on for a little while now.

Whilst this event is squarely aimed at people in the Middlesbrough Diocese, Barbara Hungin, Chair of the Middlesbrough Commission, extends an invitation to anyone from the Leeds Diocese who would be interested to attend.
York is easy to get to for those in the more easterly part of the Leeds Diocese and the venue, just behind the Bar Convent, is easily walkable from York station.
There will be copies of the policy available (it is not very long) and the keynote speaker will be Ellen Teague of the Columban Justice & Peace Team (Ellen came and spoke at the Laudato Si workshop we held over two years ago now).
If you are looking for ways to get the messages of Laudato Si better understood in your own community then this event will very likely provide some useful ideas.
Whilst refreshments are provided, everyone coming is asked to bring a packed lunch.
Apr
28
Sat
How are we shaping the future of our planet?

@ The Mirfield Centre
Apr 28 @ 10:00 am – 3:30 pm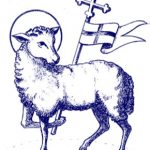 This day has been organised at the Mirfield Centre in conjunction with Christians Aware. the Mirfield centre is located in the Anglican College of the Resurrection in Mirfield.
A day led by Ellen Teague, freelance Catholic journalist who edits the Columban's magazine 'Vocation for Justice'.
Ellen spoke in the Leeds Diocese a couple of years ago when the Commission had a workshop about Laudato Si. During the course of this day she will give presentations about Climate Change, Care of the Earth, Lifestyle and Love for the Poor.
The cost is £21, including lunch and refreshments.