Mar
2
Fri
Leeds CAFOD Lunch – Travels in El Salvador and Nicaragua

@ The Leeds Diocese CAFOD Volunteer Centre
Mar 2 @ 12:30 pm – 2:30 pm
Sophie Aulton is one of CAFOD's interns on their 'Step into the gap' programme. She is based at Leeds Trinity University (second from the right on the front row).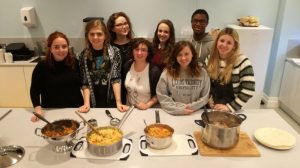 At the end of January CAFOD are sending her, along with some of the people on the programme, on an exposure visit to El Salvador and Nicaragua the rest are going to Sierra Leone). This lunchtime meeting is an opportunity to meet with Sophie and hear about what she did and to get some firsthand information about CAFOD's projects in Central America.
A light lunch will be provided but Bronagh and Joanne request that you please email  the office ( leeds@cafod.org.uk ) so that they have some idea how many people to cater for. There will be a collection which will go towards the amount that Sophie has to raise towards this exposure trip.
ALL are welcome
Mar
20
Tue
Romero Lecture 2018 – Ruben Zamora – Romero & El Salvador today

@ Mill Hill Chapel,
Mar 20 @ 7:00 pm – 9:00 pm
Every year the Romero Trust organise a short lecture tour by a visiting speaker from Central or Latin America.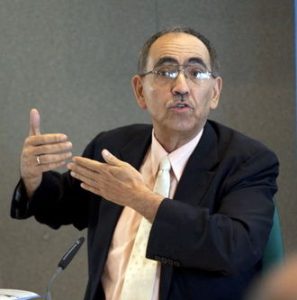 In 2018 the speaker will be Ruben Zamora the former El Salvadoran representative at the United Nations, ambassador to the USA and he has also been a presidential candidate in the past in El Salvador.
He will speak about his own thoughts on the legacy of Blessed Oscar Romero in relation to the  current issues faced by El Salvador. He will be accompanied on his visit by Claire Dixon, Head of the Latin America section at CAFOD.
The Commission previously hosted the lecture in 2016, when it was given by Fr Pacho de Roux who was heavily involved in the peace process in Colombia.
The Commission are undertaking the local organisation for this event which has been organised nationally by the Romero Trust with some financial aid from CAFOD.
If you intend to come along then please let us know by registering via Eventbrite – so we have some idea of numbers.