'Caritas', the loving service of those in need, is an indispensable part of what it means to follow Christ and to be a Catholic. Caritas organisations exist to help us put this into action.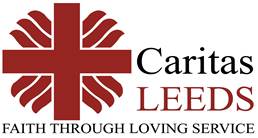 The Vision for 'Caritas Leeds' is to create a forum where all charities, agencies, projects, services, groups (defined as having at least a simple structure and organisation) that are involved in social action or social care in the Diocese of Leeds, whose work is inspired by the Gospel and operate in accordance with Catholic doctrine and social teaching, can meet together on a regular basis
What does Caritas Leeds do?
These are the things that Caritas Leeds does (although some are still in development as it has not been going for very long)
Provide a strong and coherent voice, at the service of the Bishop, on important social issues and policies for the Diocese of Leeds.
Share and celebrate ideas and projects.
Encourage the development of, and to support, good care practice.
Arrange joint training where this is appropriate/requested.
Develop on-going formation for members in Catholic social teaching.
Reflect on the Catholic foundations of the work the members undertake.
Identify areas of need within the Diocese of Leeds and to discuss how best to work to satisfy those needs.
Encourage and promote social action wherever possible and encourage partnerships across the Diocese in the service of the poor.
For more details download their Terms of Reference:
How is Caritas Leeds Organised?
Caritas Leeds operates through a Steering Group. The membership of this group is made up of:
Bishop Marcus – Bishop of Leeds (Chair)
Co-ordinator of Caritas Leeds (Rev Joe Cortis)
Fr Jonathan Hart from the Council of Priests
Rev David Arblaster from the Conference of Deacons
Ms Carol Hill Director of Catholic Care
John Battle Chair of the Diocesan Justice and Peace Commission
Ms Marie Atherton of St Vincent de Paul Society
Ms A Farrell and Mr John Taylor of St Monica's Housing Trust
Fr Tim Swinglehurst from the Vicariate for Education
Representative from Leeds Trinity University (Theology Department) (Vacant)
Rowan Morton-Gledhill Diocesan Communications Officer
Co-opted members as necessary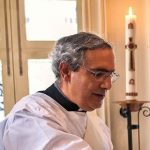 Bishop Marcus has appointed the Rev Joe Cortis as the first Coordinator for Caritas Leeds.
You can contact him by emailing
Although it has not been going for very long, Leeds Caritas has already produced a number of publications. Some of these are made available below for download.
CARITAS ONE YEAR ON - 06 OCtober 2018
Caritas Leeds brought together Catholics involved in charities and social action in the Diocese of Leeds for a unique gathering that combined liturgy, reflection, grassroots decision-making and planning for action for the following year on Saturday 6th October 2018 – just over a year since the Caritas Leeds launch event. Down load the PDF to get the full write up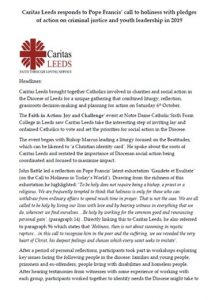 See the Caritas Leeds Facebook page and follow them to receive updates about their work.