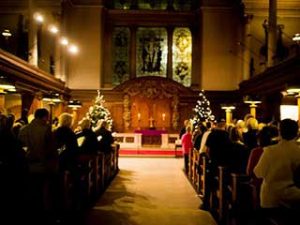 This service has been organised by the Amos Trust
Peace activist Zoughbi Zoughbi, founder of Amos partner Wi'am Reconciliation Centre and campaigner Lucy Talgieh who leads the women's work at Wi'am will be present. Joining them will be 6 members of Choir of Bethlehem on their first visit to the UK.
All proceeds from the carol services will go towards the Amos Christmas Appeal for Wi'am's women's work and their Christmas 'Smile' holiday programme for children living in the shadow of the Wall.