Are you concerned about the Arms Trade?
Kirsten Bayes is the regional organiser for Campaign Against the Arms Trade. They have organised a regional event and she writes:
We will be running a West Yorks Campaign Day in Leeds on Saturday May 19th. An event to bring people together, to learn, share skills and campaigning knowledge, and make new friends, so that we can effectively challenge the arms trade locally and nationally.
– campaigning ideas: ideas for actions
– raising awareness: street stalls, petitions and leafleting
– working with traditional media and social media
– making links with other campaigns
– action planning & next steps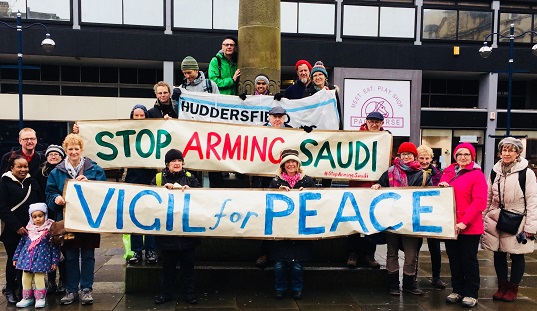 There will be a bring and share lunch: please let me know if you have any special requirements.
I will be helping facilitate the event, so if you have any queries please contact me, or:
– (Leeds) Colin Archer colinarcher@phonecoop.coop
– (Huddersfield) Robin Bowles cara@cooptel.net