This CAFOD 'Faith in Action' day is being organised in various dioceses. This event looks like the nearest one for people in the Leeds Diocese.
What will the day be about? – CAFOD writes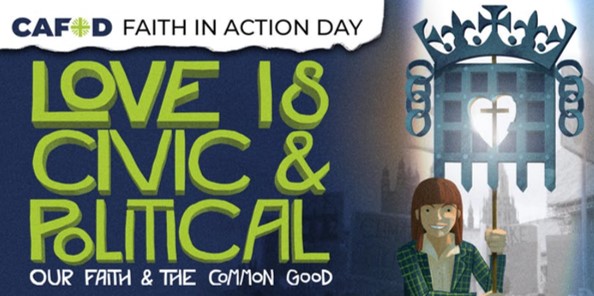 From Trump to Brexit to climate, politics is everywhere. But when should we pray from the side-lines and when should we roll up our sleeves?
The Church here and around the world has a proud history of encouraging Catholics' political reflection and action. With amazing results.
At this CAFOD day, we'll explore the links between faith and politics.
Join us and reflect on Scripture and Church teaching. Be inspired by others and CAFOD's campaigning and work overseas.
Sign up on their Eventbrite page for this event.
CAFOD Eventbrite for Faith in Action Day