When:
24th May 2022 @ 7:30 pm – 8:45 pm
2022-05-24T19:30:00+01:00
2022-05-24T20:45:00+01:00
On the 15 May Charles de Foucauld will be canonised a saint of the Catholic Church.
Blessed Charles de Foucauld, born in 1858, was a French aristocrat and religious, whose work and writings led to the founding of the Congregation of the Little Brothers of Jesus.
During his adventurous life, he was a Cavalry Officer in the French Army, and then an explorer and geographer before becoming a Catholic priest and hermit who lived among the Tuareg in Algeria's Sahara Desert.
He lived a life of prayer, meditation and adoration, in the incessant desire to be, for each person, a "universal brother", a living image of the love of Jesus.
The order that he inspired, the Little Brothers of Jesus, was founded in 1933 and became associated with the worker priest movement in France.
There was a small fraternity based in Leeds for 50 years – one of Bishop Marcus's first official engagements on being appointed Bishop of Leeds was to preside at the farewell mass when the remaining brother, Xavier Chevillard, left Leeds to join the leadership team for the fraternity in Brussels.
We are delighted to have Xavier join us for a Zoom to explore both the spirituality of Charles de Foucauld and the ongoing work of the Little Brothers.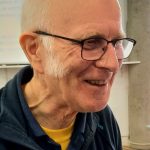 Follow the link to sign up for this online event: