When:
11th February 2018
all-day
2018-02-11T00:00:00+00:00
2018-02-12T00:00:00+00:00
Church Action on Poverty are at the forefront of keeping the problems of UK poverty in front of us.
They say about this day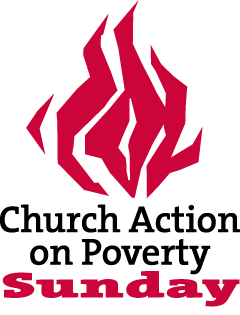 Throughout his ministry, Jesus listened to people who were on the margins of his society. He made visible those who were overlooked, and gave them hope.
Our churches are called to follow Jesus' example: to listen to voices from the margins and make them heard, so that things can change.
That's what Church Action on Poverty's campaigns and projects are for. On Church Action on Poverty Sunday, we invite you to learn about them and lend your support.
Hold a collection or soup lunch – your donations can transform more churches through listening and engaging with people in poverty.
Use our worship materials to reflect and pray for change.
Register with CAP and download resources