When:
8th February 2018 @ 1:30 pm – 3:30 pm
2018-02-08T13:30:00+00:00
2018-02-08T15:30:00+00:00
Where:
Margaret Macmillan Building
Prince's Way
Bradford BD1 1NN
UK

Wellsprings Together Bradford are organising this event and full details will follow later in relation to the exact timings and location.
Please sign up via the Eventbrite page for this event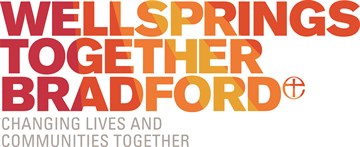 Feeding Bradford are holding an event on February 8th to explore, share and plan for local programmes which will address the gap in food and activities for children during the summer holidays. We know that the long holidays can be a challenge for many families, we know that the impact of a lack of activities and access to food during the holidays has a negative impact on children's wellbeing and development. We don't know how many children are impacted by this gap locally but we do know that more programmes in more local communities will help and we want to start the conversation to explore what support is needed to ensure that more children have the opportunity to be fed and have a fun, active summer holiday.
The event is aimed at local education and activity providers, local charities, community and faith-based organisations, schools and others who would like to know more about what they can do to help.
The event will include a keynote speaker who is able to talk about the impact work of this nature has in other parts of the UK and internationally. We will also share experience and learning from local pilots and there will be opportunities to work in groups to identify any barriers which might prevent more work of this kind to take place locally.
Feeding Bradford network is led by Wellsprings Together Bradford, a joint venture between Church Urban Fund and the Diocese of Bradford.