Can Leeds become the first City in Yorkshire to officially support the UN Treaty to ban Nuclear Weapons across the world?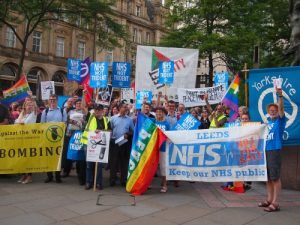 While the UN Treaty on the Prohibition of Nuclear Weapons (TPNW) continues to gather pace, with 71 signatory countries to date, progress in nuclear armed states (such as the UK) requires a more staged approach.
The ICAN Parliamentary Pledge already has two Leeds signatories (MPs Fabian Hamilton and Alex Sobel) what can we do to encourage others to join them?
Come along to find out more.
This event has been organised by Yorkshire CND