When:
16th September 2020 @ 6:30 pm – 8:00 pm
2020-09-16T18:30:00+01:00
2020-09-16T20:00:00+01:00
This Yorkshire Sabeel online event features a talk by Robert Cohen.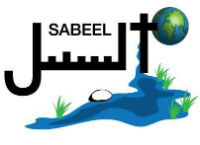 In this webinar Robert Cohen, a long-standing Jewish writer on Israel/Palestine, will chart  the last few months of Jewish dissent.
To attend this online event please book via their Eventbrite page. It is a 'donation' event – but with eventbrite there is a minimum donation amount of £1.
While some opponents fear for Israel's ability to remain 'Jewish and Democratic', and the end of the 'two state solution', others are voicing more fundamental criticism of what Zionism has turned out to mean in practice.
While still a minority, Jewish critics of Israel are growing in confidence and influence in the United States and the UK. Robert Cohen will discuss Jewish dissent including that from Peter Beinart in the US, Progressive rabbis in the UK and the criticism the Board of Deputies has received for its 'vow of silence' on annexation.