The purpose of the Commission is to:
Promote awareness, discussion  and action throughout the Leeds diocese about the 'Just' Gospel response to the key issues of today
Advise the bishop of Leeds in respect of key Social Justice issues
Celebrate the work  that so many people in the diocese are already doing to bring about God's Reign of Justice and Peace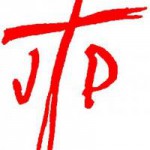 We are an integral part of the Diocese of Leeds and also a member of the National Justice and Peace Network.
LIVE SIMPLY WORKSHOP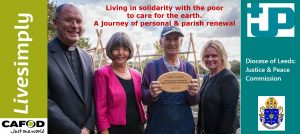 24 June 10:30 – 14:00 @ St Benedict's Garforth
As Christians, living in the 21st century, how do we care for the earth?
How do we live more simply so that others may simply live?
How do we show our solidarity with poor people both at home and across the world?
Come along to this interactive family-friendly workshop to get some ideas!
There is a separate programme of activities for young people 15 or under. A simple lunch is included. There is no charge for coming along to this workshop but it is essential to book a place.