The purpose of the Commission is to:
Promote awareness, discussion  and action throughout the Leeds diocese about the 'Just' Gospel response to the key issues of today
Advise the bishop of Leeds in respect of key Social Justice issues
Celebrate the work  that so many people in the diocese are already doing to bring about God's Reign of Justice and Peace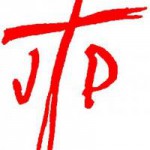 We are an integral part of the Diocese of Leeds and also a member of the National Justice and Peace Network.
To be a Listening Church - Dialogue in Action
28 October 10:30 – 16:00
Leeds Trinity University
If you missed our February conference about becoming a 'Listening Church' then here is another opportunity to be inspired through a workshop on listening with Tom Chigbo of Leeds Citizens.
This is the 2017 Conference of the ACTA movement in the Leeds Diocese.
ACTA is a national movement of Catholic lay people, clergy & religious who are seeking improved dialogue within the Church.
OUR COMMON HOME
Wondering how to bring 'Laudato Si' into your liturgies more?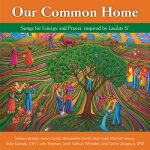 Take a look at this new collection from Oregon Catholic Press