The purpose of the Commission is to:
Promote awareness, discussion  and action throughout the Leeds diocese about the 'Just' Gospel response to the key issues of today
Advise the bishop of Leeds in respect of key Social Justice issues
Celebrate the work  that so many people in the diocese are already doing to bring about God's Reign of Justice and Peace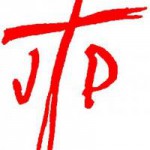 We are an integral part of the Diocese of Leeds and also a member of the National Justice and Peace Network.
THE CATHOLIC NONVIOLENCE INITIATIVE
Tuesday 25 April, Oxford Place Centre, Leeds LS1 3AX @7pm
A unique opportunity to hear Pat Gaffney, General Secretary of Pax Christi and Bishop Kevin Dowling, Bishop of Rustenberg in South Africa (and Co-President of Pax Christi International) talk about the developing Catholic Nonviolence Initiative and also hear about the lessons of nonviolence from the preachings of Blessed Oscar Romero.
The event is free to attend, but we do ask people to register via Eventbrite as places are limited.