The purpose of the Commission is to:
Promote awareness, discussion  and action throughout the Leeds diocese about the 'Just' Gospel response to the key issues of today
Advise the bishop of Leeds in respect of key Social Justice issues
Celebrate the work  that so many people in the diocese are already doing to bring about God's Reign of Justice and Peace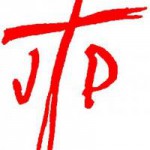 We are an integral part of the Diocese of Leeds and also a member of the National Justice and Peace Network.

Nonviolence Works!
Tuesday Oct 3, 5:30 – 7:30pm
Leeds Beckett University in the Rose Bowl building next to Leeds Civic Hall
An opportunity to hear two world class speakers and authors speak about the developing Catholic Nonviolence Initiative.
In this time of escalating tension in the world we all need to understand that there are alternatives to killing each other – and they can actually work!!
Please sign up via the Leeds Beckett University Eventbrite page
OUR COMMON HOME
Wondering how to bring 'Laudato Si' into your liturgies more?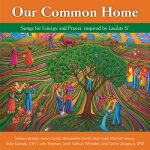 Take a look at this new collection from Oregon Catholic Press
LEEDS CARITAS LAUNCH
The Leeds Diocese has created a CARITAS organisation. The focus of this will be the practical social action taking place within parishes – and so is complementary to the campaigning and advocacy work of the Commission. They are having a launch event and the details are:
Saturday 23 September 13:00 – 17:00 Notre Dame Sixth Form College, Leeds