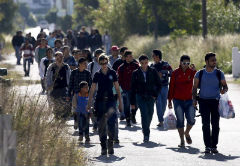 The current refugee crisis that has swept across our media channels in the last few months has evoked conflicting responses from people. Some positive but some (especially in some quarters of the media) negative.
In church communities and dioceses the overwhelming response has been 'what can I do to help?' This is as true of the Leeds diocese as of anywhere else. People want to reach out with compassion and help these people who have sacrificed so much and suffered so much.
The Commission does not directly work with refugees, though many Commission members are heavily involved in organisations that do.
If you want to help then there are lots of places where you can find out more and get more involved
Some of these are detailed below.
.
Diocesan Refugee Support Group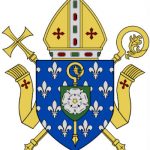 This group seeks to coordinate work about refugees across the Diocese of Leeds. It is made up of representatives from the J&P Commission, Caritas Leeds, Catholic Care and the Diocesan SVP. They employ a part-time coordinator: Lucy Irven.
If you are thinking about doing something in your parish about refugees then get in touch with Lucy to find out about opportunities and what else is happening. You can email her on
lirven@catholic-care.org.uk
SVP Support Centre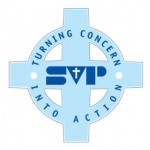 In Leeds and Bradford the SVP centres undertake a lot of work with asylum seekers. They are always on the look out for new volunteers.
St.Vincent's support centre website
The Medaille Trust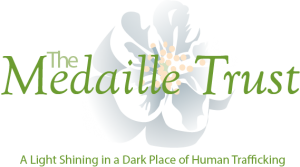 The Medaille Trust is a charity founded by groups of Religious congregations in 2006 to work against the evils of human trafficking in response to the plight of thousands of people who are being trafficked into the UK each year.
Ideas from Canterbury
The Anglican Diocese of Canterbury website has some useful ideas about how people can get involved. It describes 5 different ways of taking action on behalf of refugees.
Diocese of Canterbury website
If you live in the Bradford area then this website may give you some ideas about getting involved:-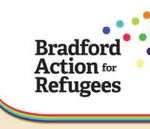 Go to website
In the Leeds area there is Leeds Asylum Seekers Network (LASSN) where people in the Leeds area could get involved. They operate a number of different projects.
LASSN website
City of Sanctuary Movement
City of Sanctuary is a movement to build a culture of hospitality for people seeking sanctuary in the UK. The goal is to create a network of towns and cities throughout the country which are proud to be places of safety, and which include people seeking sanctuary fully in the life of their communities.
Leeds is a City of Sanctuary
Leeds City of Sanctuary website
Bradford is a City of Sanctuary
Bradford City of Sanctuary-facebook
Destitute Asylum Seekers Huddersfield (DASH)
This organisation helps new refugees and asylum seekers in the Kirklees area.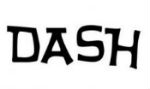 They provide hosting, Drop-ins, English classes and social activities. See their website for more information about what they do and how you could help.
DASH website