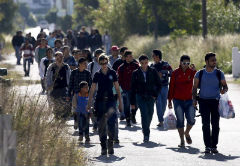 The ongoing situation where people seek sanctuary and a better life  in other countries has evoked conflicting responses from people. Some positive but some (especially in some quarters of the media) very negative.
In church communities and dioceses the overwhelming response has been 'what can I do to help?' This is as true of the Leeds diocese as of anywhere else. People want to reach out with compassion and help these people who have sacrificed so much and suffered so much.
The Commission does not directly work with refugees, though many Commission members are heavily involved in organisations that do, and it was instrumental in setting up one such organisation in the Leeds Diocese: St Monica's Housing.
If you want to help then there are lots of places where you can find out more and get more involved
Some of these are detailed below.
.
Diocesan Refugee Support Group
SVP Support Centre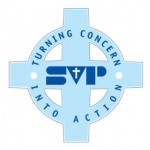 In Leeds and Bradford the SVP centres undertake a lot of work with asylum seekers. They are always on the look out for new volunteers.
St.Vincent's support centre website
The Medaille Trust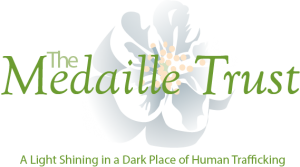 The Medaille Trust is a charity founded by groups of Religious congregations in 2006 to work against the evils of human trafficking in response to the plight of thousands of people who are being trafficked into the UK each year.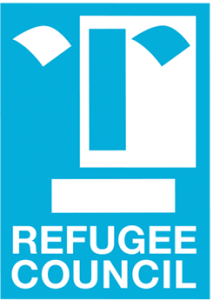 The Refugee Council champions the rights of refugees as well as providing practical types of support. See their website for more details