Who are we - and what do we do?
We:
Promote awareness, discussion  and action throughout the Leeds diocese about the 'Just' Gospel response to the key issues of today such as Climate Change, racism, poverty and conflict
Advise the bishop of Leeds in respect of key Social Justice issues
Celebrate the work  that so many people in the diocese are already doing by linking their faith with action for social justice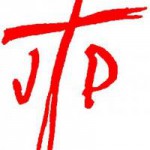 We are an integral part of the Diocese of Leeds and also a member of the National Justice and Peace Network.

Saturday 16December 2023 11:00 -13:00 , Wheeler Hall, Leeds Cathedral
Come and join us to spend a couple of hours reflecting together on the 'signs of the times' in the light of the Gospels. Where do we find signs of Hope and what are we being called to do here and now?

Read our Opinion Pieces
Click  the Views button to see the full range of articles