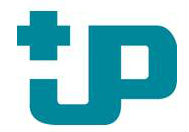 The Commission has received funding to work with people between 16 and 30 on issues of Social Justice. This is an exciting opportunity for an individual or an organisation to create, set up and implement the activities of this new project.
What do we need doing?
• Develop a set of 1-2 hour workshops about issues of Social Justice that will be of interest for the target age group
• Network with lay chaplains and others in the Diocese of Leeds to market these workshops
• Facilitate at least 36 of these workshops to small groups in parish, school and college settings across the Diocese of Leeds to the end of the project (31 December 2020). Our aim is that some self-sustaining groups will be operating by the end of the project period. Consequently, some groups will get more than one visit
• Organise two larger events with the aim of bringing 80-100 people in the target age group together
• There will also be some administration around monitoring and evaluation of the work as well as reporting to the Project Steering Group.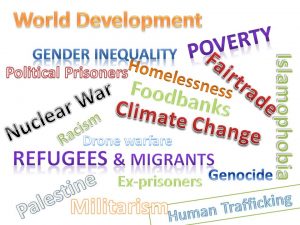 Skills and Experiences needed
We are looking for an individual or organisation with
• A good understanding of Catholic Social Teaching,
• Experience of engaging successfully with our target age group and of facilitating workshops with small groups
• Proven ability to work in a self-directed manner
• An understanding of the organisation and networks of the Catholic Church.
• A passion for Social Justice
Additional Information
In total we have a budget of about £19,000 for someone or some organisation to deliver these activities in the period up to 31 December 2020 (including travel expenses). Our expectation is that individuals will be self-employed, and the role will be home-based when not undertaking workshop activity. Some meetings at the Justice & Peace office at Hinsley Hall in Leeds will be necessary and office space is available if it is convenient to do desk-based work there. Anyone carrying out the activities will have to undergo an enhanced DBS check.
The Leeds Diocese includes Bradford, Halifax, Harrogate, Huddersfield, Leeds, Skipton and Wakefield – as well as some smaller outlying towns including Ripon, Settle and Uppermill.
Terms of Reference & Closing date for submissions
For a detailed set of Terms of Reference please email jandp@dioceseofleeds.org.uk
Applications to undertake this work must be received at the above email address by 5pm on 16 February 2019.