Aug
6
Mon
HIROSHIMA & NAGASAKI A-BOMBS 73rd ANNIVERSARY COMMEMORATION EVENT

@ Norfolk Gardens
Aug 6 @ 12:00 pm – 1:00 pm
Yorkshire CND write: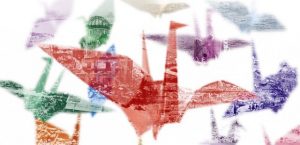 Bradford's annual remembrance of all those who died at Hiroshima & Nagasaki, starts at the memorial in Norfolk Gardens from midday.
This year our demand of 'Never Again' is all the more pressing, with the US pushing ahead with the development of 'more useable' new nuclear weapons. The nuclear bombs that fell on Japan in 1945 would come under this classification of 'low yield' weapons and any idea that such weapons are 'useable' should be abhorent to us all.
The Lord Mayor of Bradford will read the Peace Declaration by his counterpart in Hiroshima, followed by contributions from Bradfordians of many faiths and none.
At 12.45 we'll head up to the Peace Museums new Gallery space for refreshments and conversation amongst friends.
Aug
9
Thu
HIROSHIMA & NAGASAKI A-BOMBS 73rd ANNIVERSARY COMMEMORATION EVENT

@ Park Square
Aug 9 @ 10:30 am – 11:45 am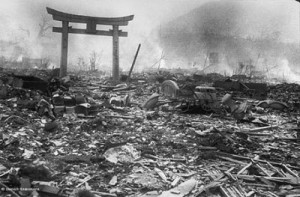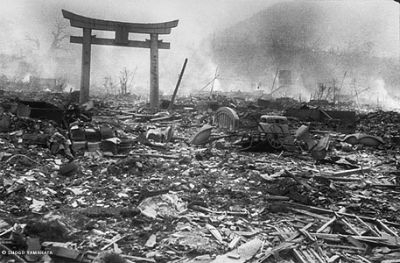 The timetable for this year's memorial event in Leeds is as follows:
10.30 Assemble in Park Square, by the Mayors for Peace memorial (centre of the square) accompanied by Leeds People's Choir
11.00 Welcome by Alasdair Beal (Leeds CND)
11.02 Two minutes silence to remember all those affected in the atomic bombings & all innocent civilian victims of warfare.
11.05 Laying of memorial wreath and reading of Nagasaki 2018 Peace Declaration by Cllr James Lewis, Deputy Leader of Leeds City Council
11.10 Reading of Hiroshima 2018 Peace Declaration by Cllr David Blackburn, Chair of Peace Link
11.15 Readings of poetry and prose on the theme
11.25 Report by Prof. David Webb (Chair, CND) on United Nations treaty for worldwide nuclear weapons ban
11.30 Choir
11.40 Event ends
Oct
20
Sat
JUST SPIRITUALITY – Our Autumn Day of Reflection

@ Good shepherd Parish Centre
Oct 20 @ 10:00 am – 3:00 pm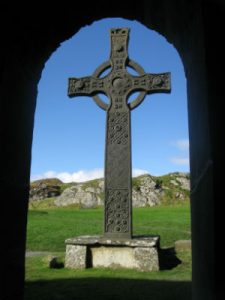 Take time out to join us to reflect more deeply on action for Social Justice in this Day of Reflection led by Fr Michael Doody, Vocations Director for the Leeds Diocese.
Our venue is right next door to Mytholmroyd station. If you can offer a lift or need a lift then please tell us when booking and ( nothing guaranteed) we will try and sort out an arrangement.
The day starts at 10:00 with the normal Saturday mass for the Good Shepherd church community. Everyone is asked to bring some food that can be shared at lunchtime. Teas & coffees will be provided. There will be two talks by Fr Doody with time for private reflection and some time for discussion as well.
To book a place and tell us about transport please email jandp@dioceseofleeds.org.uk