Oct
18
Thu
Film Showing: The Claim – the life of Oscar Romero

@ St Anne's Cathedral
Oct 18 @ 7:00 pm – 8:30 pm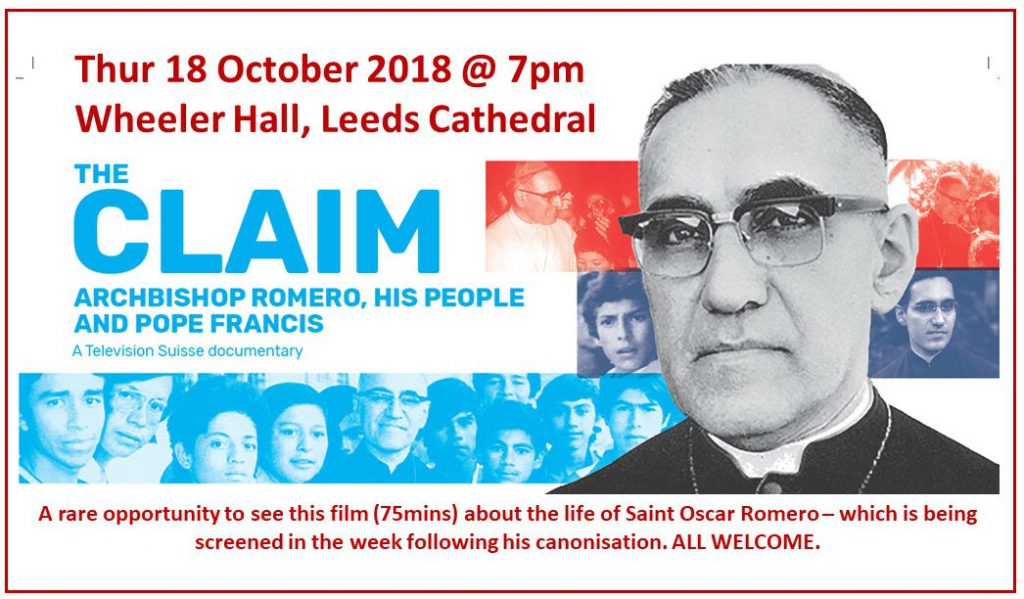 In Conjunction with the Romero Trust, the Commission has arranged a viewing of this film in the very week of Romero's canonisation. The film will be introduced by Julian Filochowski, Chair of the Romero Trust. Julian will also be available to answer any questions that people might have.
Free entry. ALL WELCOME. Refreshments served from 18:40.
Oct
20
Sat
JUST SPIRITUALITY – Our Autumn Day of Reflection

@ Good shepherd Parish Centre
Oct 20 @ 10:00 am – 3:00 pm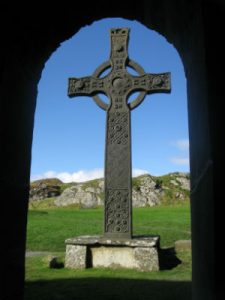 Take time out to join us to reflect more deeply on action for Social Justice in this Day of Reflection led by Fr Michael Doody, Vocations Director for the Leeds Diocese.
Our venue is right next door to Mytholmroyd station. If you can offer a lift or need a lift then please tell us when booking and ( nothing guaranteed) we will try and sort out an arrangement.
The day starts at 10:00 with the normal Saturday mass for the Good Shepherd church community. Everyone is asked to bring some food that can be shared at lunchtime. Teas & coffees will be provided. There will be two talks by Fr Doody with time for private reflection and some time for discussion as well.
To book a place and tell us about transport please email jandp@dioceseofleeds.org.uk
Dec
11
Tue
J&P Commission Meeting
Dec 11 @ 7:00 pm – 9:00 pm