Sep
14
Sat
National J&P Network Open Networking Meeting in York
Sep 14 @ 10:30 am – 4:00 pm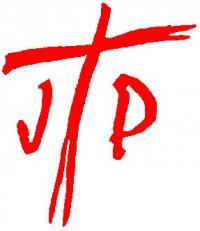 The National Justice & Peace Network's (NJPN) Open Networking Days are opportunities to hear from people involved in action for Social Justice from across the country. It might be in the Middlesbrough Diocese but this one in York will be easy to get to for most people in the Leeds Diocese.
Journeys on the Margin: The morning will include two presentations from those working with marginalised groups.
In the afternoon will be opportunity for discussion and suggestions for action.
There will also be opportunities for networking and to get the latest updates from national agencies
Click the image of the flyer to download the PDF.
Oct
4
Fri

This year, CAFOD's Harvest Fast Day falls on the feast of St Francis of Assisi.
Given CAFOD's work on Climate Change it is fitting that the season of Creation should end on this day and that we should remember all those in the world who are most affected by Climate Change: the world's poorest communities.
CAFOD Harvest Fast Day information & Resources
Oct
12
Sat
ACTA National Conference with Diarmuid O'Murchu – Imagining the Church of the Future
Oct 12 @ 11:00 am – 4:00 pm
This seveth ACTA (A Call to Action) conference has Fr Diarmuid O'Murchu as the keynote speaker- taking part in both the morning and afternoon  sessions.  What do you imagine the Church of the future to be like?
Should be an interesting day!
The cost is £20 for the day. Booking via the ACTA website is essential.