Jun
17
Fri
What can I do about Palestine?

@ Wheeler Hall, Leeds Cathedral
Jun 17 @ 6:00 pm – 8:00 pm
Working with Pax Christi in the Leeds Diocese and the Leeds Palestinian Film Festival we are organising a panel speaker event with film clips.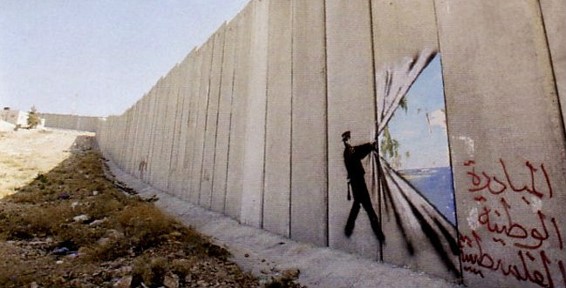 The idea came from a question raised in the discussion after our film event as part of the Festival last November.
What, practically, can people in the UK do to help those suffering unjustly in the Palestine? We often feel powerless in the face of complicated issues – what difference can we make? Come along to explore the range of actions that different people have and continue to take.
This will be an in-person event held at Wheeler Hall. Doors will open at 6pm. Refreshments are available and there will be the  opportunity to purchase goods made in Palestine.
You can just turn up on the night but spaces are limited so registration is recommended to be sure of a place.
Dec
9
Fri
Save the Date! – Final film of the Leeds Palestinian Film festival 2022
Dec 9 @ 6:30 pm – 8:30 pm
In conjunction with the Leeds Palestinian Film festival and Pax Christi in the Leeds Diocese we have agreed to host a screening of the final film in this year's film festival.
Full details in due course!
The film we will show is called Boycott.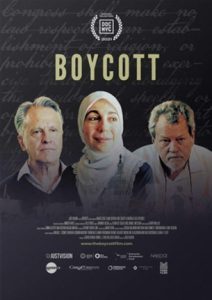 Boycott traces the impact of state legislation in the USA  designed to penalize individuals and companies that choose to boycott Israel due to its human rights record. A legal thriller with "accidental plaintiffs" at the centre of the story, Boycott is a bracing look at the far-reaching implications of anti-boycott legislation and an inspiring tale of everyday Americans standing up to protect their rights in an age of shifting politics and threats to freedom of speech.
Not worried about this as it is about the USA? Then WAKE UP – the Government currently have legislation going through Parliament to enact some similar measures here!