About 200 young people came together for the first Leeds Peacejam Conference (there has been a previous one in Bradford) on the weekend of the 25-26 November. Peacejam is an international organisation founded in 1996 by a group of Nobel Peace laureates. It is specifically aimed at young people and is about encouraging them to become more involved in civil society to address issues of social justice. The conference was hosted at Leeds Trinity University.
The keynote speaker for the weekend was Nobel laureate Mairead Corrigan Maguire from Northern Ireland At a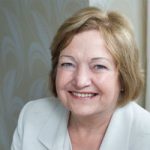 Trinity Talk on Friday evening she gave a movingly personal and passionate address, full of strength and hope, teaching us that "a real peace movement can be built". "Don't get stuck in the past" she said' '"be present in the community, in the moment".
John Battle & Liz Firth from the J&P Commission led a workshop on each day of the weekend conference. On Saturday they used a case study to explore the difficulties that families on low incomes experience.
The Sunday workshops across the event were more focussed on undertaking some sort of practical action. John & Liz introduced the participants in their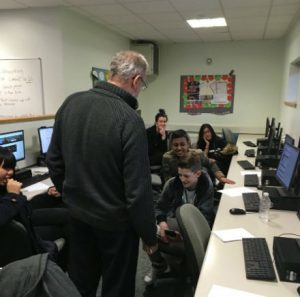 workshop to the basics of campaigning. The young people participating in the workshop were asked to go through that day's newspapers and find a social justice issue about which they felt strongly. Then they had to find out who their MP was, what party they belonged to, what their particular interests were and so on. They then had to work out what they wanted their MP to do, prior to getting in contact with them. It was left to them to decide how they would contact their MP.
This picture shows one participant from Bradford Academy trying to ring his MP to ask him to lobby for more aid to go to Yemen.
Liz Firth tweeted this picture of one of the participants doing some research about his own MP – Alex Sobel of Leeds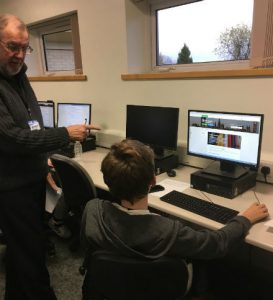 North West. Liz Firth took this picture and tweeted it with the message  "Amazing participants @PeaceJamUK doing some research on issues of injustice and learning from @battlejohn on how to work with MP's to get them to hear your voice – many can't vote yet but we're getting them ready early! @TheyWorkForYou" . To his delight, Alex immediately re-tweeted it.
It was encouraging to see so many young people come along and, hopefully, motivating for them to find that there are ways that they can get to the people in power.