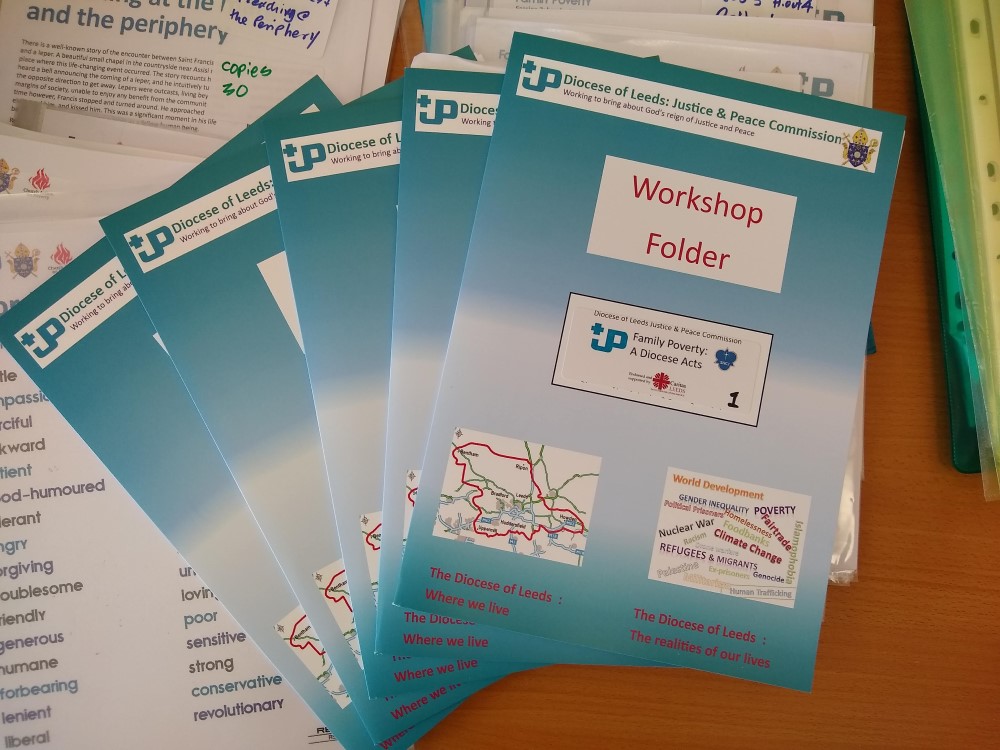 Our workshops about Family Poverty (Family Poverty: A Diocese Acts) are now ready to be rolled out to more parishes.
In his Foreword to the Facilitator Workshop pack, Bishop Marcus comments:
"I invite parishes to take up the challenge of examining the background to family poverty by participating in these workshops in their parish community. As Cardinal Nichols points out, many of these issues are complex. Nevertheless, we should still try and take time to understand them more deeply, pray about them and discern what we as individuals, parishes and as a diocesan family, can do to help alleviate family poverty in our community."
These are workshops (you have to do some work!) – guided discussions with short videos, Powerpoints and the opportunity to get below the headlines about family poverty and understand better why so many families are falling into poverty. More than that, they provide an opportunity to reflect on what more we can do.
Dates have already been agreed with two more parishes and another half a dozen have indicated their interest in doing this programme but have yet to set a date.
Are there people in your parish who want to get below the headlines about family poverty?
The parish commitment is to find someone in the parish who will promote the workshops and encourage people to come along. The J&P office will support with flyers where needed – but we need someone local to a parish to 'champion' these workshops and get people to come along. If you do not know someone who is a skilled facilitator who could lead the workshops then the Commission will find one for you.
If you want to explore the idea further then please email jandp@dioceseofleeds.org.uk and we can arrange a meeting to talk through the possibilities.