Leeds J&P continues to provide opportunity to reflect, pray and take action on our three priorities.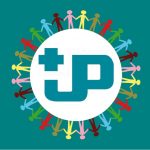 These activities now take place online through Zoom primarily. This medium has its challenges, praying together can be done but we can't hear each other but we can be together to share ideas and reflect on the issues we face as a community.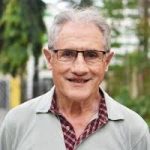 There are benefits however, on Saturday 21st November we held a Day of Reflection with Fr Diarmuid O'Murchu. Around 40 people joined the day of reflection and we were not limited by geography.
We were blessed to be joined by people from Northumberland to Jersey and from Cork in Ireland. It was very
humbling and uplifting to be able to come together in the spirit without those physical boundaries. Indeed Fr Diarmuid led the day from Dublin, which means no travel therefore a reduced carbon footprint to the event.
In October we celebrated a liturgy focussed on the Season of Creation, the crisis we face to the climate and our environment and how we can be agents of change and hope.
Continuing with a series of liturgies, the next celebration is our Advent liturgy on the Thursday 3rd December which we are focussing on UK Poverty. We are working with Liam Purcell from Church Action on Poverty ensuring that we listen to the voices of people with lived experience of poverty.
Similar to the Season of Creation, the liturgy will reflect on the difficult and complex issue of poverty but will celebrate resilience and creativity of our community and look at how we can affect positive change together.
Everyone is welcome to join the Advent Liturgy, please click the link below to register. If there are any issues email jandp@dioceseofleeds.org.uk for a Zoom invitation.