In-work Poverty & the SVP (Pt2)
Contributed by:
John Battle, Chair of the Commission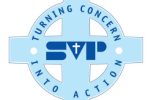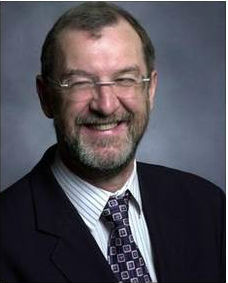 In part two of 'In Work Poverty' and, as we face further restrictions due to the new variant of Covid 19, John Battle discusses what we can do to truly help the working poor.
Even before the pandemic one in four families receiving Universal Credit had cut food intake or had meal patterns disrupted because of the low level of the basic safety net for families. The freeze on working age benefits in the recent years of austerity has contributed to this income reduction.
The Government's emergency pandemic measures certainly helped, introducing the furlough scheme and a £20 a week increase in Universal Credit. But both the furlough scheme and that £20 a week increase were discontinued in October this year. It is estimated that up to 6 million families stand to lose £1,040 a year in financial support as a result.
In addition, in August the energy regulator announced that fuel bills were set to soar from October. The 11 million households that pay by direct debit will see an average dual fuel bill rise by £139. But for the 4 million on prepayment meters (typically the economically vulnerable) their average bill will rise by £153.

WHAT DO WE DO NEXT?
As Mike Brewer the chief economist at the Resolution Foundation puts it; "Simply returning to the old system is not good enough after what the country has gone through".
So what are the positive suggestions?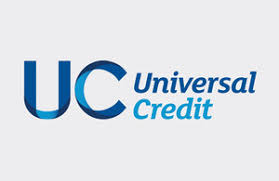 UNIVERSAL CREDIT £20; Already pressure has been building from charities including Caritas and our own SVP, churches, the TUC, and poverty analysts to maintain the £20 Universal Credit uplift. The Resolution Foundation goes beyond simply asking to maintain the £20 a week boost and calls for levelling up support for the under 25's and raising the child element of Universal credit by £5 a week to directly help families.
FURLOUGH: The TUC has made a case for workers to continue to receive 80% of their wage for any time on the scheme, with a guarantee that no-one falls below the statutory minimum wage for their normal working hours. Any worker working less than 90% of their normal working hours to be offered funded training options. Companies must demonstrate a reduction in demand (including restructuring) and not pay dividends while using the scheme. There should be time limits but with limited exceptions. For many years such a scheme has operated in Germany, Japan and other OECD countries to shield workers during tough economic periods.
It is worth adding that since the 1979 peak of 13.2 million workers there has been a dramatic fall in Trade Union membership. Most of the unionised jobs are in the public sector and members in the private sector are in companies that have long had collective bargaining agreements. In the new companies of the service sectors unions are virtually unknown. Yet there is a strong current of support in Catholic Social Teaching from Rerum Novarum through the encyclicals of Pope St John Paul II, Emeritus Pope Benedict and now Pope Francis for their vital contribution as a means of tackling working poverty.

A REAL LIVING WAGE? Despite the government renaming the statutory legal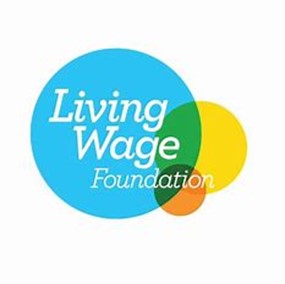 minimum wage as the 'living wage", the Living Wage Foundation does serious research work campaigning for a REAL LIVING WAGE. It an hourly rate assessed in accordance with basic income needs and economic capacity to increase wages. Encouragingly more and more employers are signing up to it as a matter of social justice. But it is an hourly rate and does not resolve the problem of insufficient hours of work. Now there are economic and political debates around introducing a BASIC INCOME for all as already trialled in some countries.
FROM LISTENING INTO ACTION
The SVP moves from listening (and direct support – often working with low income families), to the lived experiences of people to objective analysis of the realities. St Vincent gave us a lead; "To serve those who are poor is to go to God and you should see God in them". Pope Francis is challengingly direct; "Christians are called to confront the poverty of our brothers and sisters to touch it, to make it our own and to take practical steps to alleviate it". Saint Oscar Romero the Archbishop of El Salvador, murdered for defending the poor, said; "When the Church hears the cry of the oppressed it cannot but denounce the social structures that give rise to and perpetuate the misery from which the cry arises". This is part of the SVP mission here today
A last word; Pope Francis sent a message to the recent meeting of the World Bank; "despite our deeply held conviction that all men and women are created equal many of our brothers and sisters in the human family are effectively excluded from the financial world. If we are to come out of this situation as a better, more humane and solidary world, new creative forms of political and economic participation must be devised, sensitive to the voice of the poor and committed to including them in building our common future".
In the face of the working poor in our own society, that challenge applies not just to those in the SVP but all of us who call ourselves Christian.
*****************************************