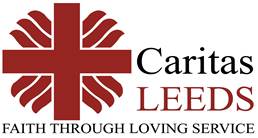 Caritas Leeds, which calls together all those in the Diocese in our organisations , groups and parishioners involved in charitable activities and social action, held an annual Diocesan reflection day on the first Saturday in October. Opened by Bishop Marcus, it was launched with an introductory reflection on Pope Francis's latest Apostolic Exhortation "Gaudete et Exultate; On the Call to Holiness in the Church today" which encourages us to practice "contemplation in a world of action" by recognizing the "Face of Christ in others especially those most in need"

The workshop broke into "needs' themes" to draw up priorities for Diocesan action in the coming year.
Already our Diocese has two strong working groups focusing on assisting refugees and the "Growing Old Gracefully" project, helping transform us into a 'dementia friendly' Church in the Diocese of Leeds.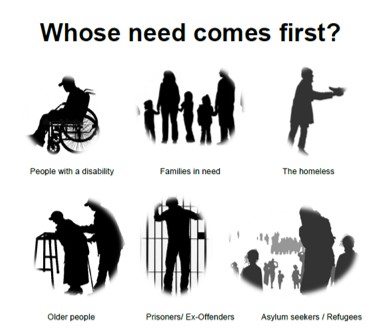 The workshops examined four new areas:
• Families and Young People
• Homelessness
• Prisoners and Ex Offender
• those living with Disabilities
The focus was on reaching out and developing new areas of Diocesan and parish work. Each participant took on two different workshops and then was balloted to vote for their top two priorities for Caritas.

The working group on Families and Young people put forward practical proposals for action which came out on top in the voting.The idea is that the development of Youth Leadership across the diocese should be examined in more detail with a view to recommending some practical actions to the Bishop. Caritas will take this forward in conjunction with Jessica Wilkinson of the Youth Office. This links well with the Synod of Bishops on Youth, currently taking place in Rome. It also links with some pieces of work that the Commission would like to undertake and for which it is seeking external funding.
The second priority voted for was working with prisoners and ex-offenders, focused on the need to support existing projects such as the West Yorkshire Community Chaplaincy Project at Armley jail. The need to support the families of those in prison and the need to support advocacy for change to the presently overwhelmed criminal justice system were also highlighted. A "Leeds Diocesan Criminal Justice Forum" was proposed as a research action project to help our parishioners understand the criminal justice system and how offenders journey through it. Based on this work, recommendations for change could be made to Bishop Marcus and
forwarded to the Catholic Bishops' conference which has an outstanding record nationally in pressing strategically for changes to turn the criminal justice system into "a place of redemption".
Deacon Joe Cortis, the Coordinator of Caritas Leeds, commented "My aim is that the action plan will have strategic aspects but also practical aspects so that parish groups, Catholic associations, diocesan schools and chaplaincies can contribute in implementing /adopting the plan to their own local needs."
For further information please contact the Caritas Leeds Coordinator Rev. Dr. Joseph D Cortis on
joseph.cortis@dioceseofleeds.org.uk
or telephone the office at
St Monica House, Hinsley Hall on 0113 2618036