This update was provided by John McLaughlin, a member of the St.Monica's Housing Management Committee and a member of the J&P Commission
St. Monica's Housing was founded in 2010 by a member of the Justice and Peace Commission and a member of the SVP. Since then many women who are made deliberately destitute when their first asylum claim is refused have been helped while they gather evidence for an appeal.
Getting evidence, and a solicitor, can be a lengthy process and during this time they are not allowed to work, are not housed and have no source of income.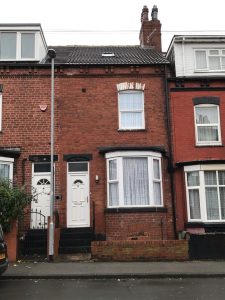 St. Monica's provides good quality temporary accommodation and provides each woman £25 a week to help with living costs. The women usually stay with us for six months giving them a period of stability, a postal address and time to progress their asylum claim free from housing worries.
This year we opened a second house in Harehills, Leeds, which together with our existing house in Beeston, Leeds, gives a total of ten places. Our houses are provided by the Diocese and by Catholic Care with running costs met by various
funders including The Grail Society, Cross and Passion Sisters and the Mary Strand Trust Fund. Women are recommended to us from Pafras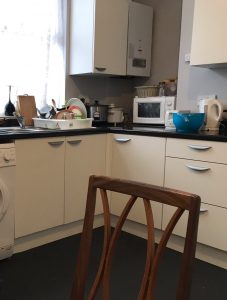 (Positive Action for Refugees and Asylum Seekers).During the year April 2018 to March 2019 we provided approximately 2000 days (and nights!) of accommodation.The women come from many different countries. Some of the more recent ones are: Eritrea, Cameroon, Ivory Coast, Pakistan, Congo, Ethiopia, Zimbabwe and Mali.
Recently, St.Monica's has been contacted for advice by two groups both intending to use the 'St.Monica Model' to run projects for men in Leeds and Wakefield.
In spite of our efforts there are many destitute men and women seeking asylum in our Diocese and as Pope Francis has reminded us we must practise charity for those who have been thrown away and restore their humanity and ours.
If you would like help and advice on setting up a similar project or wish to help with our running costs please contact us on Email: jmclj2@hotmail.com  Mobile 07954105391.