Sr Maria Crowley of the Holy Family Sisters, Bradford reflects on their work with asylum seekers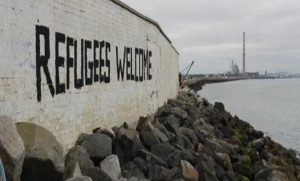 This is a real challenge to us, in these dark times, where we are confronted daily with the great harm, we are capable of doing to each other. As we listen to the news and read the newspapers we hear and see the frequent genocide, ethnic hatred and the horrendous acts of violence committed daily in our world. We see terrorism and hatred and we know that so many countries of our world are at war. This reality calls us now more than ever to show humanity in our caring, our hospitality and generosity and be experts in
compassion.
The most vulnerable of our society are the victims of this hostile environment and most of these are refugees and asylum seekers. The aim is to make life so difficult for those who don't have the correct documents that they would be forced to leave Britain. This became law in the Immigration Acts of 2014 and 2016. This policy creates a culture of fear and distrust and prevents migrants from accessing vital services.
There is a real contradiction between UK's legal obligation to offer refuge and asylum, and the current environment aimed at forcing people to leave. The current mistrust engendered makes it hard for people to prove their genuine need. Massive delays in the asylum process have led to cases remaining unresolved for years, especially the more complex cases. Some delays are from 10-20 years. Our experience shows that the more complex cases are left in a state of limbo. The current backlog in the immigration system is 20,000. As the celebrations for Christmas were on the way, for those caught up in our consumer society, most of whom were forced to spend money they didn't have, it was this Hostile Environment that was the backdrop for many of the asylum seekers that we are in contact with. One person said "How can we celebrate when we are living in fear and without hope in this hostile place?" This is the reality for most asylum seekers. 
Despite the heavy hearts and the number of refusals, all found the strength and joy to take part in the various parties organised by different organisations. The good news for them is receiving that brown envelope from the Home Office with the leave to remain. In this hostile environment most correspondence from the Home Office is a letter of refusal with no appeal!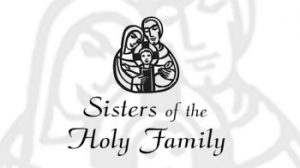 This is the story of our guest who submitted her fresh claim application to the Home Office last September. In October she moved back into Section 4 Government accommodation which we felt was good news for her and she was back in the system. But she was given accommodation in Stockton on Tees in the north of England living in a shared room with 2 strangers and in an area where she knew nobody or the support services available to her. Sadly, in December, she got the long-awaited letter with a refusal and no right to appeal! She could however apply for a Judicial Review.
Our Guest has been applying for her refugee status for 9 years. When she came to us, she was homeless and destitute and now she returns to that same situation. We have been in regular contact with her and she is living on the happy memories of her time with us last Christmas. Despite all the setbacks and refusals, she still smiles and is hopeful.
Her faith as a Muslim is a great support to her; she is always positive and remains hopeful. Please keep praying for our guest that she will be safe and will continue to get the support she deserves, to get her through this tough stage. People who come to the UK are capable and want to contribute to society, but with no definite future it becomes a question of survival rather than living, without being able to dream of a better future.
The asylum process is a tough one. After a horrendous journey to where they thought would be their promised land, they experience nothing but one rejection after another. They are expected to live on the minimum and are not allowed to work and have no access to education – not even basic English classes. A requirement of the asylum process is to be able to speak English and have some understanding of life in UK but they are not allowed to have any formal help. Thank God there are many voluntary organisations that support these people without any funding or resources. As asylum seekers are not allowed to work or make any contribution to life in the UK, they cope with this situation by spending all the day in bed. What else is there for them to do? The feeling of uselessness leads to severe depression, despair and in some cases suicide.

There are many destitute Asylum seekers all around us. While we may not be able to do  anything about their legal situation, we can offer them friendship and support. We can befriend them and listen to them. We can support them and somehow this offers them some form of dignity and respect in this harsh and hostile environment. We know that asylum seekers have great faith and commitment to that faith. Despite the hardships of the journey so far, they believe that their God is with them and will not let them down. We are blessed to be able to accompany so many destitute asylum seekers. We are enriched by their deep faith, culture and their positive attitude and their desire to share the little of what they have with others.
The hostile environment is spread beyond migrants to include those applying for benefits and facing homelessness, with people being measured according to their profitability and commercial value! Let us not be afraid to open our hearts and our homes, as we remember and pray for these destitute people; we are all one family. We can be surprised and enriched by their culture, as well as their great faith, hope and courage. Let us be the ones to build bridges and not walls.