By Roman Hazulczuk, St Teresa Benedicta parish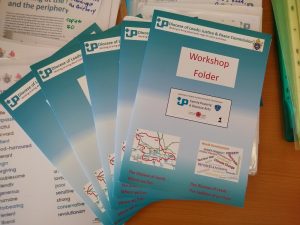 In July 2019, a group met at St. Walburga's Parish Hall in Shipley. They had decided to take part in a 5-week workshop programme on the causes and possible solutions to poverty in our respective parish communities and beyond. There were 16 participants and three more who could only attend one session. The workshops had been advertised in the Heaton and Bingley / Cottingley Churches and being able to learn about our different experiences, to share them and to grow as a group / community action group was stimulating and encouraging.
In all such workshop sessions there are three significant phases which we need to address as a matter of urgency and these are; 1. Thinking about the problem of family poverty, 2. Deciding what we can do about it and 3. Acting or doing something about it. Therefore, we must think, decide, act/do. All three phases are inextricably
linked together. Without any agreed actions, the workshop series become just a well-meaning talking shop and that simply won't do. Actions always speak louder than words. At the moment we are still at the thinking stage but for this series of workshops to lead to a successful conclusion, we need to move to the deciding and doing stages from Autumn 2019 onwards. To do this we need to build a broad base of faith and non-faith-based support. A challenging task!
The challenge of addressing poverty is a huge one. Pope Francis has written and acted upon many encyclicals on the subject and the Bible provides us with many examples of how poverty can be alleviated and tackled. As Christians we have a duty to do this in our lives and we have a mission to counter this. We cannot stand by in silence without acting and must be prepared to get our hands dirty to try and cope with the challenge.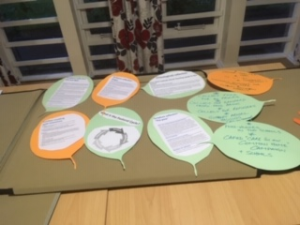 The 17 tenets of Catholic Social Teaching (CST) have a huge role to play here. It is disappointing that CST is not emphasised as strongly in Catholic Education as it should be and that people are not as inspired to do good works as much as they ought to. This needs to change both in catholic education and in life in general. Catholic social teaching could be directly linked to the features of a good sustainable area and this could provide a way forward.
We do a lot now in our parish and it is not always well publicised either locally or regionally. These activities include:
• Supporting the Bradford North Food Bank-with donations and collections
• Support the Pio Friars with donations
• Bingley Methodist Church provides lunches for poor people
• Saint Vincent De Paul Society – SVP – Providing practical support and visiting people in need
• INN Church initiative for homeless people – providing certain homeless guests with assistance and sustenance for a defined period of time
• Union of Catholic Mothers – Providing help especially for young children and Babies
• Mini- Vinnies- Groups of catholic Primary school children who help older and poor people in their communities by doing school events like lunches for them.
• TWIG (An NHS involvement group)
But where do we go from here? We are in the process of setting up a follow-up workshop to help us decide. During the course of the workshops we came up with all sorts of suggestions. These included: Reaching out to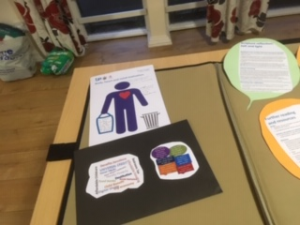 other faith groups, asking them for help, advice and assistance in our anti-poverty strategy. The challenge is too big for us to tackle on our own. We also thought about reaching out to political, civil and business groupings in the same way. We also thought of developing opportunities for people to do voluntary work on the poverty agenda to improve their work chances and/or embellish their UCAS forms for university; perhaps offer opportunities for young people to develop counselling, mental health, advocacy and debt management skills. There was no shortage of ideas – the challenge is to settle on something and then to get on with it.