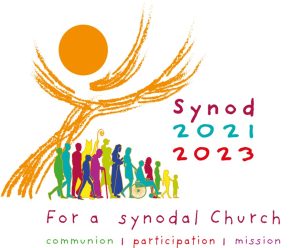 The Commission has responded to the Diocesan Listening Process. However, the question format used for parish meetings and individual online responses did not align with the key points that we wanted to make. We trust that the synodal listening team can incorporate these points into the overall results of the process.
These were the main points that we wanted to make:-
The role of a Diocesan Justice & Peace Commission is to challenge the Church on its reflection and action over causes of injustice, whether this relates to why so many people are reliant on foodbanks or on the lack of urgency relating to the care of our Common Home. Why are the 'field hospitals', as Pope Francis puts it, so much in demand and, as Church, what are we called to do about these situations? How will we seek to address the causes of such inequity?
A key part of our mission is to discern the Holy Spirit in the 'signs of the times' – to take a prophetic role – through a consideration of the Gospels and Catholic Social Teaching.
One of the core elements of Catholic theology, expressed in the writings on Catholic Social Teaching, is the Dignity of the human person. This Dignity is central to Catholic theology, and it follows that the work of Justice & Peace is central to the mission of the Church, and not an optional extra. It is a constitutive element of being a Catholic Christians (VC2) which means the whole Church is commissioned to work for justice for our neighbours and for Creation of which we are a part.
Laudato Si underlines this obligation to hear the cry of the Poor and the cry of the Earth, stating again the fundamental nature of this demand. Degradation and destruction of our common home, our natural world, has a direct negative impact on the poor who rely on primary resources, water and land,  for their lives.
So, everyone in the Diocese has a mission to promote social justice and the role of the J&P Commission is to stand alongside, encourage and support people in our Diocese as they struggle to discern, through reflection and prayer , what action for social justice they should be taking. This is an ongoing process of dialogue.
The Church should not fear the participatory democracy that is presented in Evangelium Gaudium. The current listening process should lead to a similar ongoing process of dialogue at all levels and between all Church members in the Diocese.
We look forward to receiving a copy of the preliminary responses from the current exercise so that we can engage more deeply with the ongoing process of listening that needs to be established.
At this time, as a Diocese, we need to recognise that young people are the new poor and that theirs is an authentic voice and they need new prophets.